Building teams is a common challenge for any business owner scaling up.
Each business has its unique requirements. And its success relies on the people taking part in it.
As a business owner, the talents you choose have a huge impact on your success or failure.
It's not enough to choose the right people. Instead, you need to focus on building a high-performance team that works.
Building Teams Quotes from Experts
Growing a business means investing time, energy, and resources on the right things at the right time.
And each part of the process involves putting the best talents in the tasks that best fit their skills.
But to ensure success, each person should play well together. Like a well-oiled machine, each moving part should respond smoothly for it to work.
So why is building an effective team so important? Let's take a look at what business leaders and experts have to say.
"Teamwork is the ability to work together toward a common vision. The ability to direct individual accomplishments toward organizational objectives. It is the fuel that allows common people to attain uncommon results." –Andrew Carnegie
"Talent wins games, but teamwork and intelligence win championships." –Michael Jordan
"Coming together is a beginning. Keeping together is progress. Working together is success." –Henry Ford
Building teams requires more than just choosing highly skilled talents. It's also making sure that every person in the team uses their skills to achieve the desired end results.
Whether it's in sports, business, or a simple project, it's the quality of the teamwork that makes or breaks it.
Behaviours of a High-Performance Team
CPP Global did a study in 2008 that defined conflict as to any workplace disagreement that disrupts the flow of work.
In the research, 49% of conflicts tend to stem out from differences in personalities. 29% is due to poor leadership.
23% say they encounter problems with line managers. While 22% blame unclear roles and accountability issues as sources of conflicts.
Businesses suffer greatly in litigating work-related conflicts as well. It is said that the typical manager spends 25-40% of their role in fixing conflicts in the workplace.
This leads to an estimated value of $1.5 Billion in lost time due to stress.
So how do you avoid these conflicts and build an awesome team? What behaviors should you be developing to create effective work teams?
Here are four behaviours of a high-performance team you should be aiming for.
Shared leadership and accountability
Traditional structures called for leaders to have full, autonomous power over teams. Formal leaders have followers who depend on them for tasks, responsibilities, and decisions.
On the other hand, shared leadership provides a more fluid structure. Here, authority, power, and influence are shared among teams.
While an assigned leader is still present, the leaders are willing to pass on authority to the team when deemed appropriate.
Instead of one person deciding for the group, the team shares responsibility and contributes better. Each person's skills and talents are also leveraged in different times and ways.
Well-defined roles and responsibilities
Building effective teams require you to clarify the members' roles and responsibilities.
This helps team members understand how they contribute to your desired goals.
Structured and defined goals eliminate confusion and also encourage collaborative efforts in your team.
It also helps you identify potential loopholes, improve results, and increase your team's productivity.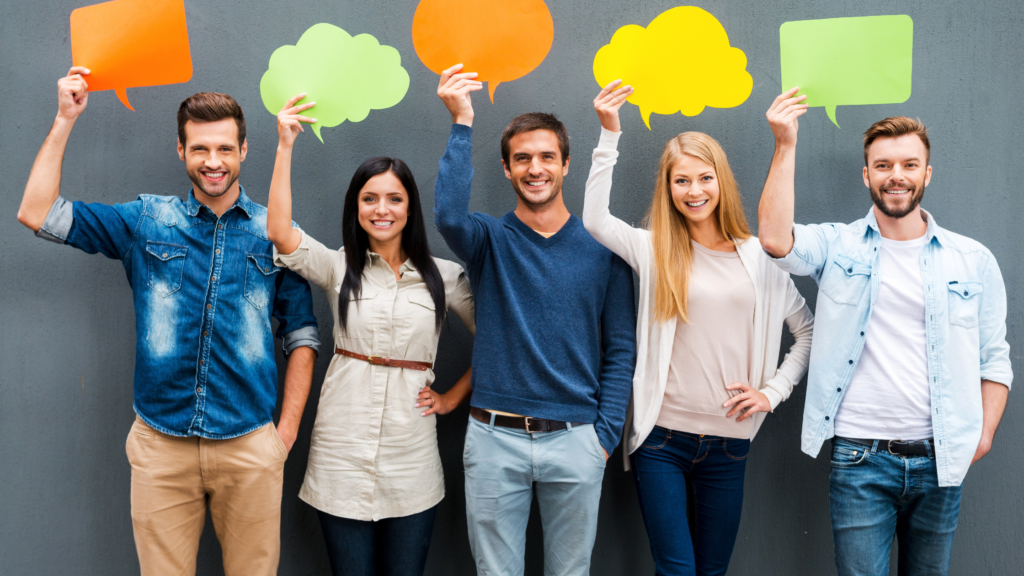 Excellent communication
Poor communication is among the leading causes of conflicts in teams.
We all have different backgrounds, personalities, and cultures. All of these factors can have an influence on the way we communicate our feelings and thoughts.
Some are comfortable voicing out their ideas. While others do better in closed doors or intimate settings. Not to mention the non-verbal cues we use to express our thoughts.
While these things make us all unique, they can also cause misunderstandings and unwanted conflicts within teams.
High-performance teams know the value of effective communication.
They ask the right questions for clarity. They also respect their team members and trust that they can help bring the right results.
Leaders also set ground rules and communication protocols to help mitigate potential issues. And in case a miscommunication issue does arise, they have a guide to resolve it fairly and quickly.
Empowered Individuals
Empowerment has a huge impact on a team's success.
Research shows teams with clear processes and higher autonomy have 69% higher success rates than those who don't.
Empowered teams are willing to challenge the status quo. They are also more open to trying new ideas and collaborative work.
Leaders of empowered teams are often clear about their expectations and avoid micromanagement.
Empowered teams also receive feedback constructively and use it to improve their overall performance.
Because they understand the goals, they are quick to act and take their roles to heart.
They are also much more engaged and are more appreciative of the team's effort
How to Build Effective Teams
You might not think it yet. But there will come a time when you would need to create and manage a team.
Whether you're a freelancer, a project manager, or an agency owner, you would need to find people to help you with your goals.
Trust me when I say it can get difficult to find the right talents that match your needs, values, and budget.
So I will share some of my tried and tested tips on how you can build effective teams that will last.
Start with a purpose and set milestones to see if it's being achieved.
You might be a freelancer looking to outsource your tasks. Or an agency owner trying to find the next addition to your team.
Maybe you're a project manager working for a client. Or a business owner who's expanding for the first time.
Whatever your role is, you have to embrace the truth that you are your team's north star.
Sure, we want to develop autonomy in teams. But still, its vision and purpose will come from you.
As the leader, you have the responsibility of setting the goals and purpose of the project. And it's your role to make sure that they embrace those goals and make them their own.
That's why you should also be clear in your vision and what you want to achieve.
While goals can be overwhelming, it also helps to identify milestones in between. This will help make your vision and goals much more achievable.
Learn more about creating better goals here.
Know the art of reading people.
Dealing with people can be tricky. And most of the time you need to test their mettle to see if they're as good as they claim to be.
Now I've had my share of getting to know people. And in that time, I've learned how to navigate building relationships with them.
You might be asking, what makes effective teams? It's all about a balance between psychology and intuition.
People might be saying one thing and mean another. And that's what you need to watch out for.
It can be tricky at first, especially with everything happening almost online at the moment.
The key is to be specific with the job descriptions when working with new people.
During the hiring process, have someone else do the initial conversations. And then see if they're behaving the same way with you.
Look for tendencies and patterns in people. Find out what they're best at and pair them with people who can help them improve.
While some don't believe in intuition, it still helps to follow your gut. The intuitive tingles, the goosebumps, and the flashes of insights you get shouldn't be dismissed so easily.
Learn more about reading people here.
Be generous with recognitions and transparent with feedback
Research shows that 70% of people feel discomfort at giving or receiving compliments.
But if you want to nurture an effective work team, you need to be generous with recognizing their achievements.
It's not enough to say something nice. You need to be authentic in your compliments.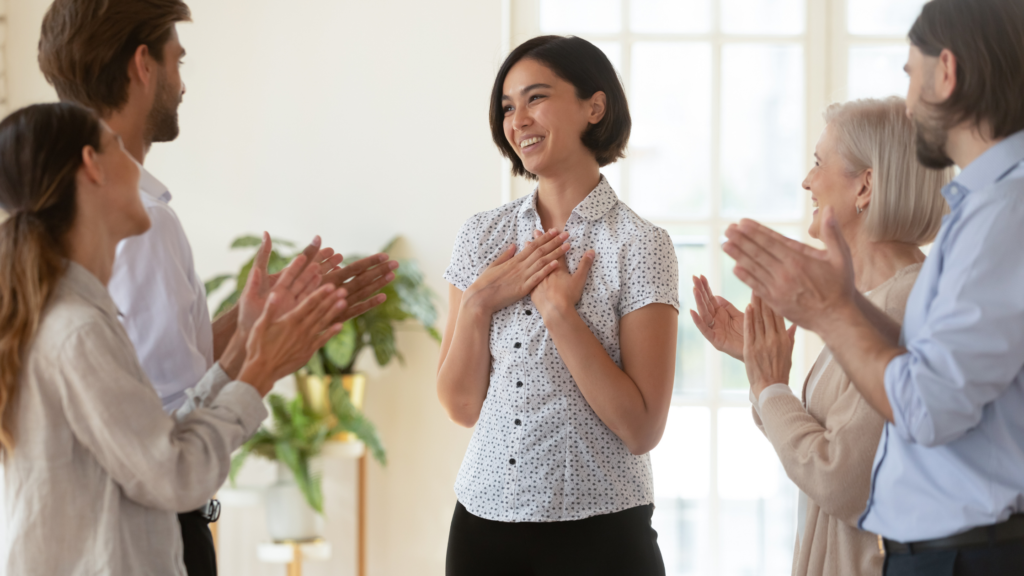 Be specific with your feedback and clear with what they did well. That way the person receiving the compliment will know what the compliment is for.
Most leaders focus on results and often forget about the process. Remember that the time and effort your team gave also contribute to the results.
Last but not least, try to share how their actions impact the whole team.
It's good that you highlight the good in people, but make sure to also appreciate how the team worked to get there.
Communicate, delegate, and trust your team members
The secret to building a high-performance team is clear communication, proper delegation, and deep trust between each team member.
This is the reason why you need to get to know each person in your team.
Each skill is critical in the speed and quality of the work you do. If you put the wrong person in place, then everything else will fall short.
The same goes for communication. If your team members do not have a clear understanding of the tasks, you'll be spending more time correcting the mistakes.
Thankfully, there are a lot of project management tools you can use today to lessen these potential errors.
Tools like Notion, Asana, Clickup, and Trello makes communication and delegation a whole lot easier.
Here you can assign task leaders, notes, and deadlines at an instant. It also lets you send notifications to the right people, provide checklists and protocols, and much more.
Invest in yourself and your team.
What better way to build effective teams than to invest in them.
Go on online team building every once in a while by sending them care packages.
Give your team enough time off and rest so they could get back to work better and stronger.
Leverage the benefits of incentives to inspire them to do better and reinforce good results.
Invest in their continuous learning and development.
Purchase courses and masterminds where they could sharpen their skills. Get resource speakers to help them keep up with trends.
Most importantly, invest in yourself.
Becoming a leader has its own challenges. And as the one who leads the team, you should always be a few steps ahead.
Take the opportunity to learn from other leaders and apply their best practices.
Learn neat tips and tricks to improve your teamwork.
Hire a business coach, especially if it's your first time building teams or scaling up.
A business coach can help you identify loopholes that you don't usually see. They can also guide you in making a better system leading to better business decisions.
Ready to hire a business coach? Get started here. [Insert sales pitch link]
Conclusion
Building teams can be challenging.
But with clear goals and the right nurturing strategies, you can build an effective team that will last.
Streamline your business and get more actionable tips right on your email.
Sign up here.